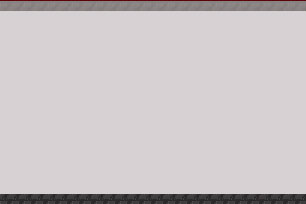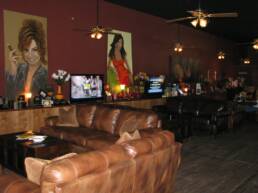 Greetings,

Welcome to our website for Tobacco Junction and TJ's Cigar Lounge.  We are a full service Tobacconist and work every day to provide you with the knowledge and choices you deserve when you choose Luxury Tobaccos.

In McGregor we have created the Largest Cigar Lounge in Texas and have been open since June 2010.  We have four stores and have been in business since 1997.  Our store at 9th and Adams Ave in Temple has the largest humidor in Temple and carries all major companies.

Our lounge has a 400 square foot humidor with a stultz humidifier on a Ro system and is environmentally maintained.  We have cigar events often.  We send out event notices and a newsletter via e-mail.

Our lounge has a full service bar with snack foods available including a great handmade pizza.  Craft Beer and Mixed drinks available. 

Our goal is to provide that extra level of service to our cigar smokers by providing alcohol and being able to extend that special experience to our lounge customers.

Welcome...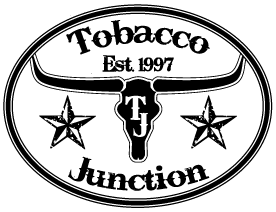 *America's Coffee Bean Blend

    Excellent Aroma and Smooth Taste

*House Blend

    Firm rich structure, bright acidity balanced with a touch of French Roast

*Morning Blend

    Smooth rich body, sweet smoky undertones, a hint of chocolate on the finish

*Connoisseur Blend

    Nutty overtones, gentle smoky undercurrent

*Sonoran Storm

    A cowboy favorite, smoky and earthy notes with winy accents.  Balanced and smooth, medium body

*Breakfast Blend

    Bold, notes of blueberry

*Evening Blend

    A mellowing brew for the end of the day

*Ariosa

    Arbuckles Signature Blend, the taste of the west as you have always imagined